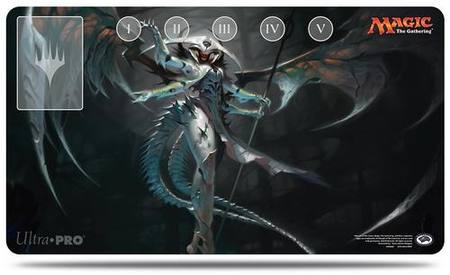 Ultra Pro Magic Commander 2016, Atraxa, Praetors' Voice Playmat
Item Code: 86424
Currently Available: 0
QTY
PURCHASE
---
Produced by Ultra Pro
Each Magic Commander 2016 Playmat features both a Command Zone and a place to keep track of just how much damage your Commander has done to each opponent.
Playmat with premium fabric top to prevent damage to cards during game play.
Dimensions are approximately 24" X 13-1/2".
Rubber backing lets the playmat lay flat and prevents the mat from shifting during use.
Artwork featuring Atraxa, Praetors' Voice.
Items similar to a Ultra Pro Magic Commander 2016, Atraxa, Praetors' Voice Playmat